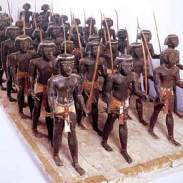 News and Events:

2019 Neterian Conference
FIND OUT MORE AT THE LINK BELOW
HEALTHY LIVING: The Top Ten Superfoods for Super Health
Chris Hedges: "America is a Tinderbox" - Pt 4 of 7 "A Must Watch"
PROVERBS
" DO NOT BE GREEDY AND YOU'LL FIND PROFIT."
' BY KEEPING IN SUBJECTION THE BELLY, YOU WILL BE LISTENED TO. IF YOU HAVE EATEN THE LOAVES OF BREAD, AND HAVE DRUNK TWO VESSELS OF BEER, IF YOU ARE NOT FULL CONTEND AGAINST GREEDINESS."
"CONCEAL YOUR HEART, CONTROL YOUR MOUTH. BEWARE OF RELEASING THE RESTRAINTS IN YOU; LISTEN IF YOU WANT TO ENDURE IN THE MOUTH OF THE HEARERS. SPEAK AFTER YOU HAVE MASTERED THE CRAFT."
ANKN, OODJA, SENAB
KNOW THY SELF!!!!
I SEE YOU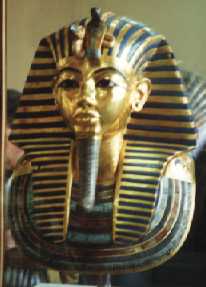 TUTANKHAMEN
SON-IN-LAW OF AKHENATEN
Books and Movies For This Month
READ! READ! READ! READ!
0. Book: Bad Samaritans: The Myth of Free Trade and The Secret History of Capitalism: By: Ha Lee Hoon: This book is about the Korean Republic and what they went through to get where the Republic Of Korea is today as well as other on going issues as well; fascinating. Other cultures can learn from the Korean example. "A MUST READ" you will be glad you read this one. ISBN 978-1-59691-399-8
1. Book: War Against The Weak: By : Edwin Black: Author of the international BESTSELLER IBM and THE HOLOCAUST. Eugenics and America's Campaign To Create A Master Race. ISBN 13: 9780914153054 ISBN 10: 0-914153-05-6
2. Book: AIDS, Opium, Diamonds, and Empire: The Deadly Virus of International Greed By: Nancy Turner Banks, M.D. It is a mistake to think that wars only concern armies involved in active engagement. Nothing is further from the truth. The real forces of evil wage a financial war. The light princes of debt finance have gained leverage over every important social, economic, and political institution---- including the health care delivery system. ISBN:978-1-4502-0171-1
3. Book: The Historical Jesus and The Mythical Christ: By Gerald Massey. Gerald Massey is "The Soul Lives Forever" a Egyptologist wrote a tremendous body of scholarly win the earliest part of the twentieth century. What he concluded was that much of Christianity and its belief structure can be found in the far earlier forms of Ancient Egyptian mythology. ISBN 1-58509-073-5
4. Book: Black Africa: By: Cheikh Anta Diop The Economic and Cultural basis for a Federated State ISBN 1-55652-061-1
5. Documentary: The Corporation: In this acclaimed documentary from the co-director of manufacturing Consent: Noam Chomsky and the Media, 40 corporate insiders and critics- including Michael Moore, Noam Chomsky, No Logo author Naomi Klein and Nobel Prize-winning economist Milton Freidman- explore the nature and spectacular rise of the most pervasive institution of our time..
6. Documentary: Cancer is Curable NOW: The DOCTOR OF THE FUTURE will give NO medicine, but will interest his patients in the CARE of the human frame, in DIET (DIE-IT) and the CAUSE as well as PREVENTION of diserase! www.canceriscurablenow.com .
Movie: House of Numbers: Brent W. Leung: Just A Stunning piece of filmmaking, Anatomy of An Epiemic "HIV/AIDS". www.houseofnumbers.com
Movie: Moving Zeitgeist Forward: TAKE OUR PLANET BACK FROM THE GREEDY MURDERS www.zeitgeistmovingforward.com
THOUGHT CONTROL
By Sebai Maa
Thoughts are an outgrowth of ariu (previous deeds-karma). The residue from ari (actions) an unenlightened person has performed in the past lodge in the unconscious mind and when stimulated as if sprout forth as a desire, that desire evokes a thought in the mind and the mind engages an action to fulfill it. One cannot control thoughts but can control the physical actions and the new formation of ariu. If those things are done no new negative ariu can form because actions are controlled. If new formation is not allowed no new negative residues can form. Eventually the negative ariu is exhausted and the mind is rendered purified and clear. In this discipline the thoughts are controlled automatically when the unconscious impressions are purified- the new sprouting thoughts will be virtuous then. This shows the importance of right action - Maat Philosophy. When a human being is born there is a karmic basis that stays with them from previous lives. They may have a tendency towards positive or negative but most people are mixed. However, nature has a strong influence on the unenlightened. Firstly they have led themselves to the place, family, country and situation of birth. If there are prosperous or un prosperous conditions, virtuous or vicious conditions, etc., they have led themselves to that. So two persons with similar genetic structure can have different lives depending on the circumstances. This is why it is important for leaders to promote righteousness and order and truth in society. And it is important for a human being to follow the philosophy of truth and righteousness even while not understanding it like a child growing up who grows up following the rules of the community even though they do not yet know the wisdom behind them. A soul that has been negative can develop in a positive way in a positive society but even a mixed soul or one that tends towards positive can develop negative tendencies in a negative culture. The key is choice to choose positive over negative, that will lead to the cleansing spoken of earlier. A human being has the capacity to choice because they are a spark of the Divine and only the Divine can truly make a choice. The choice of the ego, as it is based on ignorance will lead the soul to illusion. The choice of following the wisdom teaching and the maatian regulations leads to enlightenment because they are based on truth. However, that choice can only be made by the wise, not the ignorant, those who are wise enough to know the error of their ways even though they are not pure or virtuous. However, an ignorant person, a person mired in vices, degradation, anger, hatred and greed, has no choice and will be caught up in the matrix of ignorance leading to pain, sorrow and disease until there is sufficient clarity to make the right choices. For such a one that comes when sufficient suffering has eradicated the ignorance of egoism. That can take many many many many lives!

When the personality has attained sufficient purity a person can look introspectively. Even now as we speak we could not even talk about the mind as something separate from self and look at it objectively if there was not already a high level of purity. A person who is caught up sees the self and ego-mind as one. That awareness of self as other is already the dawning of enlightenment and when one is seated in that throne room (Nrutf) that is indeed the Nehast wherein one can dictate the feelings, thoughts and of course the actions- this place circumvents the ego; the ego and all residues have been nullified even if they remain as if in a puppet state, now only to do the bidding of the Self - it is God now who dictates thoughts, feelings and actions, it is Goddess who controls the manifestations of the life of the enlightened beings. For enlightened beings there is no question of controlling thoughts, feelings or actions any more. Isn't that glorious?

Study and Know the Areas of People Activity
1. Consciousness
2. Culture
3. Economics
4. Education
5. Entertainment
6. Health
7. Historical Prospective
8. Labor
9. Law
10. Politics
11. Religion
12. Sex
13. War
Ancient Kemetic Terms and Ancient Greeks Equivalent
Kemetic Greeks Names
Amun Zeus
Ra Helios
Ptah Hephaestus
Nut Rhea
Geb Kronos
Net Athena
Khonsu Heracles
Set Ares
Bast Artemis
Uadjit Leto
Asar (Ausar) Osiris
Aset (Auset) Isis
Nebthet Nephthys
Anpu or Apuat Anubis
Hetheru Hathor
Heru Apollo
Djehuti Thoth
Maat Astraea
THE DIFFERENCE
Can one say that they or their culture is of God when they or their cultural actions reflect evil or the ways of the ego? It has been asked "what is different about the Divine (The Higher Self) or in Western Society (God)through the teachings of Neterianism that is not given through orthodox and mainstream religion? Based upon Ones experience one would say the following sets Neterianism apart. The first is that one must have an unquenchable thirst to know the answers to the following questions:
Who am I

Why I'm I here?

Who is God?

Where did I come from?
These question can only be answered once a person has realized the futility of finding abiding happiness through the attainment of objects include people as well. When one looks objectively at those with all the wealth in this world who actually do have every material and physical object they desire, one find some of the most dysfunctional people on the planet. They often times require the most extensive forms of therapy and medication. A thorough analysis of their lives should provide concrete proof that happiness is not found in "Objects" of desire. Therefore, they continue to seek after objects that they think will make them happy. You are not already for the teaching of Shetaut Neter with this mindset. However, mainstream and orthodox religion rarely if at all discusses the fallacy of believing that "objects" lead to happiness. As long as a person seeks happiness through "objects" they are not yet ready for intensive spiritual practice.
The second thing that sets Neterianism apart from mainstream and orthodox religion is that a Shemsu Neter is taught from the beginning that THEY are TOTALLY responsible for their life and it circumstance. Full responsibility for every aspect of one's life is a pre-requisite to becoming a Shemsu Neter. Many People blame others for a wide variety of ills that plague them. Most people have someone to blame for every negative aspect of their lives. Mainstream religion exacerbates this blame game by leading its followers to think that the entity they believe in will "save" them from themselves. With this mindset, there is no reason to become more responsible for negative aspects of your personality. God will save me so I can keep on smoking, keep on drinking, be irresponsible with my finances, cheat on a wife or husband, eat a lot of different foods that are not good for the body etc. The mainstream religions actually produce clone type thinking and not thinking that is reflective and objective by leading it's members to believe that god will save a person from themselves.
It was only after one became frustrated with the illusory nature of life and once one began accepting responsibility for every aspect of one's life that one was ready to begin a "systematic program which allows a person to understand the nature of the Spirit." It has been difficult to say the least, but one such be happy because now one such realize how one is in direct control of the three aspects of one's being, the mental aspect of one's being and the spiritual aspect as well.